Business Process & Content Management Consultants
Transform the Way You Work.
Maximize Productivity & Empower Employees with Technology.
We can help you simplify and automate your processes. We focus on your processes first. Then implement technology to give you the best results.
View Our Solutions
Evolution of the Content Management Industry
Evolution At A Glance
Let's face it, modern businesses are more data-driven than ever. And, accessing your documents in one electronic database isn't enough. As technology advanced, the ability to manage documents has too. Let us walk you through the evolution of the industry from Document Management in the 80s, to enterprise content management in the 90s, to Business Process Management in the 2000s, Case Management in the 2010s, and finally to Content Services in 2020.
Evolution of the Content Management Industry
Document Management
You can think of document management as ECM's former self. Document management solutions helped organizations to centralize and simplify their documents into a single electronic location. It also featured basic search and retrieval capabilities to help users manage their data.
Learn More
Evolution of the Content Management Industry
Enterprise Content Management (ECM)
Before long, solutions became more complex, and the term enterprise content management was born. ECM enhances solutions to support more types of content and workflow automation tools. These tools specifically enable users to electronically send content to the correct people when they need it. ECM has also expanded to include ways to manage, capture, integrate, access, and measure. It also allows users to store information such as cases, emails, scanned documents, electronic forms, videos, photos, audio, screen shots, and data streams.
Learn More
Evolution of the Content Management Industry
Business Process Management (BPM)
In the 2000s, workflow evolved again to become more sophisticated, allowing complex business rules to manage integrated processes to drive business value, and the Business Process Management (BPM) evolution was born.
Evolution of the Content Management Industry
Case Management
In the 2010s, only the leading tools began providing integrated Case Management capabilities. Case management software was the answer to processes that could not be defined and had unpredictable outcomes. Case management allows you to view all the ancillary information related to a business event, or case, in one place. The information these solutions can display may include data records, checklists, phone calls, emails, observations, forms, history, and documents.
Learn More
Evolution of the Content Management Industry
Content Services
The most recent evolution of ECM is content services, which is sure to have an increasingly significant impact on the future of content management. What differentiates content services is its strategic approach to harnessing your information and its impressive ability to grow and change with your organization. Content services address the bigger picture because it knows that the way organizations interact with content is going to continue to change, and as a result, so will their users. Content services specialize in coordinating content usage by users, systems, and applications, which helps it to keep up with its users' dynamic needs. This advanced technology is also skilled at solving common business problems from regulatory compliance to dissemination of business knowledge.
See Quick Guide
1
2
3
4
5
6
A Process-First Approach
Our process-first approach brings focus to the importance of process improvement prior to implementing best-in-class solutions.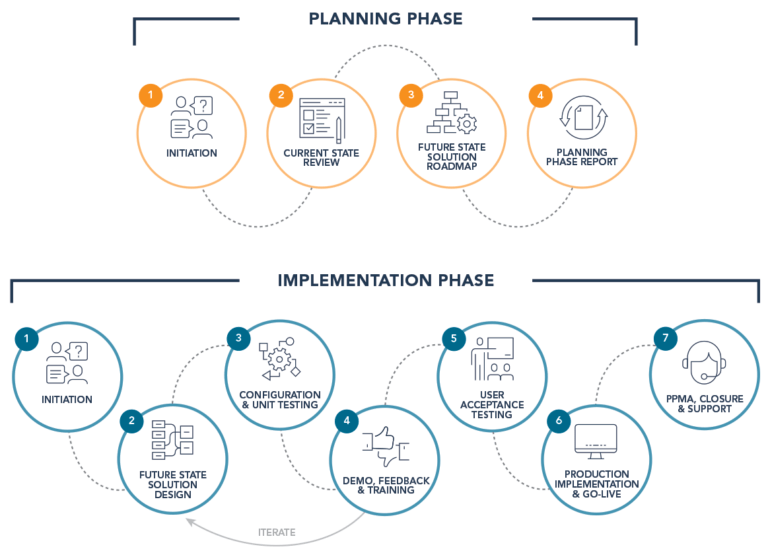 Learn About Our Process
A strong implementation partner is critical to a project's success.
- Mark Stevenson, Senior Vice President of Administration, Guarantee Trust Life Insurance Company
Gartner & Forrester Industry-Leading Solutions
Our Software

A strong implementation partner is critical to a project's success. Naviant has served in this role for us over a number of years and we have always been extremely pleased with their subject matter expertise, professionalism and ability to execute within agreed time frames and budgets. Would highly recommend."
Mark Stevenson
Senior Vice President of Administration
Guarantee Trust Life Insurance Company

Naviant, Inc. is a great company to partner with. They offer an industry leading consulting group and an outstanding customer service team.
Joe Hill
Workflow Solutions Manager
Change Healthcare Solutions

I worked directly with Naviant in implementing Finance Workflow (OnBase) for The Master Lock Company LLC. Their attention to detail, immediate responses and software knowledge made the implementation seamless. I am now working to further our relationship by incorporating the software throughout other departments of our company."
Kristy Jansen
AP Accounting Manager
The Master Lock Company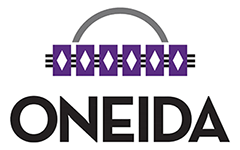 Our organization has been a customer of Naviant for over ten years. We have purchased hardware, software, training and consulting services from Naviant to implement our OnBase document management solution throughout the Oneida Nation. I have had experience with all areas of Naviant from sales to support to administration to senior management. My experience has been one of working with a very responsive organization that has provided high value to Oneida. Without reservation, I can highly recommend the Naviant organization for all your document management needs."
Jim Wildenberg
Manager of Application Services
Oneida Nation
I have worked with Naviant over the past couple of years and have found their expertise with assisting us with OnBase for our document management and workflow processing to be excellent."
LuAnn Leggett
Deputy Administrator Clerk
Village of DeForest

I am going on 6 years in association with Naviant. In my massive amount of years working with Vendors/Vendor support, Naviant is always there for us! They've got staff that I swear work 25 hour days (yes, I said 25 hour days). A great example of this just occurred last week when we upgraded OnBase and EPIC concurrently. Kathy Hughes stayed by our side (remotely) and she refused to leave us until we knew everything was working to perfection. No other Vendor Support has ever provided such excellent support and general caring for our needs. I'm also amazed that when it comes to adding more functionality to OnBase, Naviant Reps don't try to have us add more than what we need. They want us to succeed without financially draining our IT budget. Thanks Naviant!"
Marvin Beck
Senior Applications Analyst and Developer
Park Nicollet Health Services

Naviant truly understands SAP and OnBase. I would highly recommend Naviant to other companies looking at implementing an ECM strategy.
E. Glenn Griffin
Director, SAP Application Development
Newell Rubbermaid

We have worked with Naviant for the last 8+ years after implementing OnBase for document retention and business process improvement. Naviant has been a great partner over the years and their staff is very knowledgeable in workflow and process improvement. Questions are answered in a timely fashion and they have a high degree of professionalism. We lean heavily on their Professional Services Group for support and we are always impressed by their strong business sense and depth of technical expertise."
Kurt Koeff
Business Analyst
National Insurance Services of Wisconsin
Naviant, Inc. is a great company to partner with on enterprise content management. Their staff is knowledgeable, courteous and helps the customer achieve their goals. Staff is always pleasant and truly gives you the feeling they enjoy working for this company and what they do."
Pamela Grazier
Document Manager
First National Bank
Change Management
,
Digital Transformation
So, you've explained the "why" and the basic scope of your company's digital transformation, and reception seems positive overall. Congrats! But to keep your workforce hanging on, it's time to […]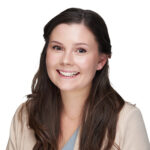 Members Only Content
Upcoming Event
OnBase
December 13 - December 13
Verona, WI
Twitter feed is not available at the moment.
Interested to see what
ECM can do for your company?
If your current system is just not working for you, get in touch with our experts today.
We're ready to help!
Contact Us