Current Opportunities
To apply, simply click on the Job Title you are interested in applying for. If we don't have a current opportunity listed below that is a match to your skillset, feel free to connect with HR to discuss future opportunities or complete the culture index to help evaluate where you could be a great fit in our organization.
Naviant is an Equal Opportunity/Affirmative Action Employer seeking a diverse and talented workforce.
Our Culture
Our culture is dynamic, fluid, fun, and evolutionary. We remain rooted in our core values of integrity, openness, and teamwork. Our employees are bright, innovative, and highly adaptable people who share a common desire to excel and provide exceptional services and support that our customers look forward to experiencing.
Bring all that you are: At Naviant, we believe that our embrace of diverse perspectives and experiences is critical to our ongoing growth and success. Our differences help us to innovate to our highest potential. That's why we are committed to actively fostering a culture of inclusion, respect, and open communication across the entire Naviant family. Each Naviant employee contributes to this goal every day in their commitment to be a positive force in an inclusive environment and seeking opportunities to learn and grow from one another. No matter who you are, how you think, or where you came from, we celebrate you.
Our people and culture have allowed us to thrive and will ensure our continued success. We are always looking for people to join our high-performance culture and team of professionals!
Benefits & Perks
PTO
Health & Dental Insurance
Retirement Plan with Employer Matching
Disability and Life Coverage
Wellness Initiatives
Giving Back to Our Community
Donation Matching Up to $100
Affinity Programs
Flexible Work Environment
Monthly Values Player (MVP)
Values
We take pride in our company values because our employees created them. We hold each other accountable to living these values, and even created an award for it – Naviant's Monthly Values Player (MVP). You could be nominated by a co-worker, supervisor, or client as someone they saw living up to our core values.
01.
We understand our customer and strive to exceed expectations.
02.
We pay attention to detail, take responsibility, and follow through.
03.
We crave, obtain, and share knowledge.
04.
We communicate openly and freely.
05.
We achieve more as a team with integrity and respect.
06.
We embrace elegant solutions.
07.
We lead by example, take initiative, and look for ways to innovate.
08.
We have fun, value work-life balance, and support wellness.
Along with the public recognition for your accomplishments, you receive the highly coveted parking spot (closest to the building entrance – extra handy during the winter months!), a $200 bonus on your paycheck, and $40 towards Naviant gear. If you make a nomination that is selected as the MVP, you will receive a $50 bonus.
I really appreciate and value the collaborative nature of the Customer Success Team and Naviant as a whole. Everyone is always willing to work together to achieve the best results for our customers and for Naviant.
Nick Albanese
Customer Success Team Lead
I can't say I remember ever working for a company that treated their employees like Naviant does. From the top management down, there's a consistent message about making the employees feel empowered to steer their careers. We are given tools and opportunities to grow, and we are listened to when asked for suggestions. It's a great place to work, and even though I work from home, nearly 90 miles away, I don't feel all that far from them.
Brian Espinosa
Business Analyst
Naviant is a family-oriented company that is very important to me. I love the people that I work with, and our customers are amazing, which makes it fun and easy to come to work! We help each other and work well together to accomplish our goals and projects.
Carrie Saurbeir
Contract Administrator
It is wonderful to work for a growing company with a team that is so focused on helping our customers. I genuinely value my colleague's willingness to collaborate and take a unique approach to solve problems. The fact that I can call them friends is an added benefit!
Ema Roloff
Sales Executive
The culture and people are what I enjoy most about working at Naviant. It is motivating and a privilege to work alongside so many intelligent, driven and caring individuals within a culture that lives out its core values, continuously seeks growth, and encourages a healthy work/life balance.
Trevor Graham
Sales Executive
My favorite thing about working for Naviant is the culture. Naviant truly cares about their employees and their career growth. Everyone is so welcoming and willing to help when needed. I am always encouraged to learn new things and take on new tasks that help me grow, which makes me excited for my future here.
Brianna Overkamp
Customer Success Specialist
Coming from a non-IT background, I knew there would be a learning curve, but the support I received from my team members and management made that transition as easy as it could have been. The collaborative work environment Naviant provides encourages discussions of new ideas. The work-life balance they offer is amazing, and it shows how much management cares about their employees both in and out of the office.
Kevin Keys
Business Development Specialist
I count myself lucky to be a part of Naviant. Our talented team is built on a firm foundation of mutual respect, a passion for helping others, and an all-around positive attitude. I've felt valued and supported in my personal and career growth since day one. All these elements combined have propelled Naviant to the top and have allowed us to achieve the rapid growth and success that we have. I'm excited to see what more we can accomplish in the future.
Kara Martin
Content Writer
Since the day I started at Naviant, I was delighted by how empowered I have felt. When there are difficult decisions to make or competing priorities, Naviant has an 80/20 methodology that, as an individual, I can apply to determine the next steps without having to discuss in a meeting or waiting on feedback from others.
Vicky Coyne
Senior Project Manager
I truly feel that I am an important part of an extraordinary team, whose successes build on a solid foundation of integrity and values. The professional and personal growth I experience at Naviant daily is unparalleled.
Dan Sabre
Account Executive, Account Development Team
Meet the Managers
Mike Suter
Owner & Founder
Mike Suter
Owner & Founder
1986
As the Founder & Owner of Naviant, Mike Suter brings more than 30 years of sales, leadership, and business expertise to the business. Mike's strong reputation for customer satisfaction has transformed Naviant into a financially sound organization. His belief in innovative processes and technology has helped Naviant grow and serve hundreds of customers nationwide. Mike's humble attitude and passion for empowering people to grow and succeed, both professionally and personally, has attracted and retained top talent. As a successful family-business owner, Mike believes in everyone having an opportunity to do well for themselves and their families. Mike is also involved in the community and supports many local charitable organizations.
Community Involvement
Mike and his family believe in supporting Big Brothers & Big Sisters of Dane County, Second Harvest Foodbank, The Road Home, Children's Hospital, the Ronald McDonald House, among others. He also enjoys supporting specific causes that his employees are passionate about.
Fun Fact
Mike loves spending quality time with his family, especially family fishing trips to Northern Minnesota and Ontario, Canada. He also enjoys mentoring young people on their career decisions.
Paul Kegler
Manager of Software Solutions
Paul Kegler
Manager of Software Solutions
2017
Paul Kegler is an experienced communications leader with a demonstrated history of managing specialized technology teams in the Military. Paul's 13 years of Military experience were technology focused as he overcame often unfavorable conditions to provide needed network infrastructure and capabilities to his organization. Since coming to Naviant in 2017, he has applied his leadership skills to the Naviant Software Support department while he obtained several OnBase certifications. In 2019, he transitioned into an architect role specializing in OnBase Upgrades and RPA solutions. Outside of work, he enjoys spending time learning new technologies and providing IT support for older relatives and family friends, ensuring they can stay connected in today's world.
Community Involvement
Volunteer combative instructor for Youth Martial Arts studio
Fun Fact
Diehard Sci-fi and Fantasy fan with over 360 titles completed on his Audible account
Michael Carr
President & CEO
Michael Carr
President & CEO
Started in 2007
Michael Carr brings 30+ years of financial and business expertise to the enterprise content management industry. Michael's vision for growth and success has brought tremendous focus to the Naviant team and culture since he joined in 2007. He has been critical in developing corporate goals and key performance indicators that flow through departments, teams, and individuals to achieve success. His high degree of personal integrity and sincerity has led to his successful leadership. When not at work, Michael enjoys spending time with family, golfing, and of course, rooting for the Iowa State Cyclones.
Community Involvement
Serves on the board of the UW Credit Union and active member of his church
Fun Fact
Enjoys golfing and rooting for the Iowa State Cyclones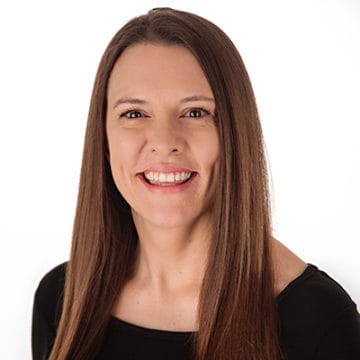 Tricia Shields
Human Resource Director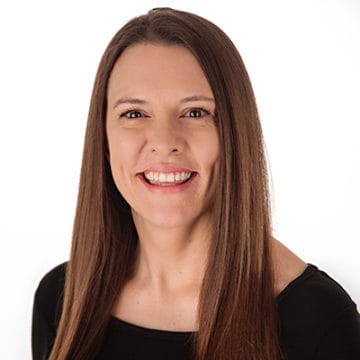 Tricia Shields
Human Resource Director
Started in 2008
Tricia Shields brings 16+ years of HR and Office Administration experience and 11+ years within the Content Services industry. Tricia has automated Naviant's HR department fully over the past 8 years. In the process, she has proven just how impactful automation can be for not only entire organizations but for individual employees. She is also passionate about creating a company culture that fosters growth and engagement, which has been critical in building Naviant's exceptional team and success. Outside the office, Tricia enjoys spending time with family and traveling. She also golfs- she was on the first Middleton High School women's golf team in 1998 and is working to regain those skills!
Community Involvement
Bonnie Goodweiler Scholarship Fund (In Memory of Her Mom – Supporting Working Mothers Who are Completing a Graduate Degree) and Houston K-911 Rescue
Fun Fact
Recipient of the highest honor in Girl Scouts – The Gold Award
Greg Albert
Director of Professional Services & Support
Greg Albert
Director of Professional Services & Support
2019
Greg Albert brings 8+ years of management and technical expertise to the enterprise content management industry. Greg's focus on providing excellent customer service and team member development has led to the technical team's growth. He has been critical in developing technical staff, ensuring that the team focuses on achieving their goals. Greg's passion for employee development, focus on logically working through technical issues, and focus on continual growth have led to his teams' success. Outside of work, Greg enjoys spending time renovating his home and rooting for the New York Mets.
Community Involvement
Associate Board Member of the Boys & Girls Club and his neighborhood association
Fun Fact
Roots for the New York Mets
Chris Krause
Senior Director of Principal Consulting
Chris Krause
Senior Director of Principal Consulting
2006
Chris Krause brings 25+ years of information technology, consulting, and business expertise to the enterprise content management industry. Before taking this role, Chris built Naviant's award-winning software support team and led the software implementation team to record growth. Chris's keen listening skills, sharp troubleshooting, business expertise, and cost-effective solution designs drive bottom-line value for Naviant's clients. His leadership gives him the ability to create easy-to-manage solution designs that make the complex seem easy while sharing the personal desire for customer success. When not at work, Chris enjoys Wisconsin Badgers sports, boating, and traveling.
Community Involvement
Supports Second Harvest Foodbank, Shelter from the Storm Animal Rescue, and Habitat for Humanity
Fun Fact
Enjoys boating and Wisconsin Badgers Sports
Gary Carter
Director of Delivery
Gary Carter
Director of Delivery
2018
Gary is a business and technology operations leader with over 30 years of experience in companies ranging from startups to world-class business and consulting organizations. He has been successful in selling and delivering business and technology solutions, leading mission-critical operations, and managing projects of all sizes. As Manager of the Project Management Office, Gary oversees the delivery of solutions to Naviant's customers and is focused on ensuring that the customer experience is of the highest quality. Outside of work, Gary enjoys hiking, golfing, gardening, traveling, and spending time with his family.
Community Involvement
Gary supports a non-profit serving special needs families and children.
Fun Fact
He enjoys hiking and golfing.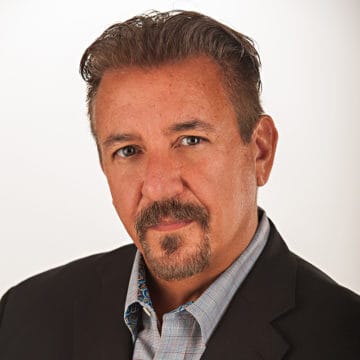 Ed Modjeska
Vice President of Sales - Government & Commercial Solutions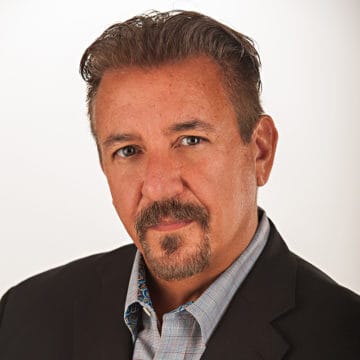 Ed Modjeska
Vice President of Sales - Government & Commercial Solutions
2003
Ed Modjeska brings 25+ years of sales, consulting, and management experience in the technology and enterprise content services industry. Ed's creativity, passion, and leadership provide clarity to complex and sophisticated solutions. He has been critical in developing a strong, customer-focused sales team culture. Since joining Naviant in 2003, his integrity and experience have directly impacted Naviant's strong revenue growth, Hyland partnership success, and customer wellness and innovation. When not at work, Ed enjoys spending time with his wife and their two sons, faith-based activities, and traveling.
Community Involvement
Active member of his church with community outreach and worship teams
Fun Fact
Enjoys traveling the world
Mark Miller
Vice President of Sales - Enterprise Solutions
Mark Miller
Vice President of Sales - Enterprise Solutions
2010
Mark brings 25+ years of professional sales and sales management experience. Mark and his team act as guides on our clients' journeys towards automation and value-driven solutions that transform organizations. Since 2010, Mark has assisted our clients in recognizing tens of millions of dollars in value. This has had a significant impact on Naviant's sales growth. In addition to spending time with his family, Mark has a passion for supporting the Second Harvest Foodbank of Southern Wisconsin, golfing and supporting his alma mater, the Wisconsin Badgers.
Community Involvement
Leads Second Harvest Foodbank of Southern Wisconsin Social Media Blitz and fundraiser at Naviant
Fun Fact
Enjoys golfing and rooting for his alma mater, the Wisconsin Badgers
Ann-Marie Cain
Robotic Process Automation Sales Manager
Ann-Marie Cain
Robotic Process Automation Sales Manager
2017
Ann-Marie brings 20+ years of IT project management experience to the Naviant Sales Team. As a certified Project Management Professional, she brings a unique perspective to formulating long-term growth plans for customers. Ann-Marie has used this perspective to manage the Account Development team, which has grown to 4 members that support more than 80 of Naviant's customers. In 2020, Ann Marie transitioned from that role into the world of Robotic Process Automation (RPA). As the RPA Sales Manager, Ann Marie will focus on deploying Robotic Process Automation technology to existing and new customers. When not at work, Ann-Marie enjoys spending time with her wife reading or playing video games.
Community Involvement
Contributes to the local food bank and teaches classes with her wife about relationship dynamics and LGBTQ+ topics
Fun Fact
Originally from South Louisiana
Steve Lessick
Account Development Manager
Steve Lessick
Account Development Manager
2019
Steve Lessick brings 15 years of sales leadership experience within both the healthcare and technology industries. His performance-focused approach to sales has helped to drive growth within Naviant's customer base. Steve has done this by working with organizations to find strategic ways to improve upon their solutions. Additionally, through his leadership expertise that specializes in training and development, he has seen tremendous growth in the overall performance of his sales teams. Outside of the office, Steve enjoys golfing and recently hit his first hole in one during a golf tournament. 
Community Involvement
Coaches youth flag football
Fun Fact
The first two concerts he ever attended were Bruce Springsteen and the E Street Band and Billy Joel at the age of 12
Jen Hein
Marketing Director
Jen Hein
Marketing Director
2003
Jen Hein's passion for innovation and dedication to pushing the envelope with marketing has helped position Naviant as the #1 Hyland Partner for Marketing Excellence. Jen's vision for investing in the right marketing strategies and technology that align with sales to deliver a strong customer experience is a key pillar in Naviant's growth strategy. With 15+ years of experience in B2B marketing, she has built an awesome team of marketers that share those same beliefs on how to gain and retain happy customers… and they have fun doing it! When not at work, Jen loves spending time with her husband and their four amazing children, being outside in nature, and giving out high fives.
Community Involvement
Volunteering with her kids' school, sports, and church events as well as supporting the Road Home of Dane County
Fun Fact
Wrote a children's book with her husband called "Pinky's Big Party"
Jason Bruner
Controller
Jason Bruner
Controller
2018
Jason Bruner brings 10+ years of experience in the accounting and finance industry. Jason's analytical expertise has helped Naviant to focus on its goals and ultimately achieve them. Additionally, Jason oversees Naviant's facilities and supports the marketing, sales, and operations teams. Jason is dedicated to helping others realize how to use their strengths best and accomplish beyond their perceived limits. This leadership has led to the success of many. Outside of Naviant, Jason enjoys reading and spending time with his family.
Community Involvement
Participates in community and fundraiser activities such as Second Harvest Foodbank of Southern Wisconsin
Fun Fact
Loves participating in Brazilian Jiu-Jitsu